In celebration of summer I am presenting brand new products from Deborah Kruger Designs. Art for the beach, pool or park! I'm so excited about these new designs, all derived from details of my artwork, that I am offering you FREE SHIPPING ! 
The perfect way to bring my art into your home, or give someone special a truly unique gift!!
Use coupon code: shipfree2021
(US only)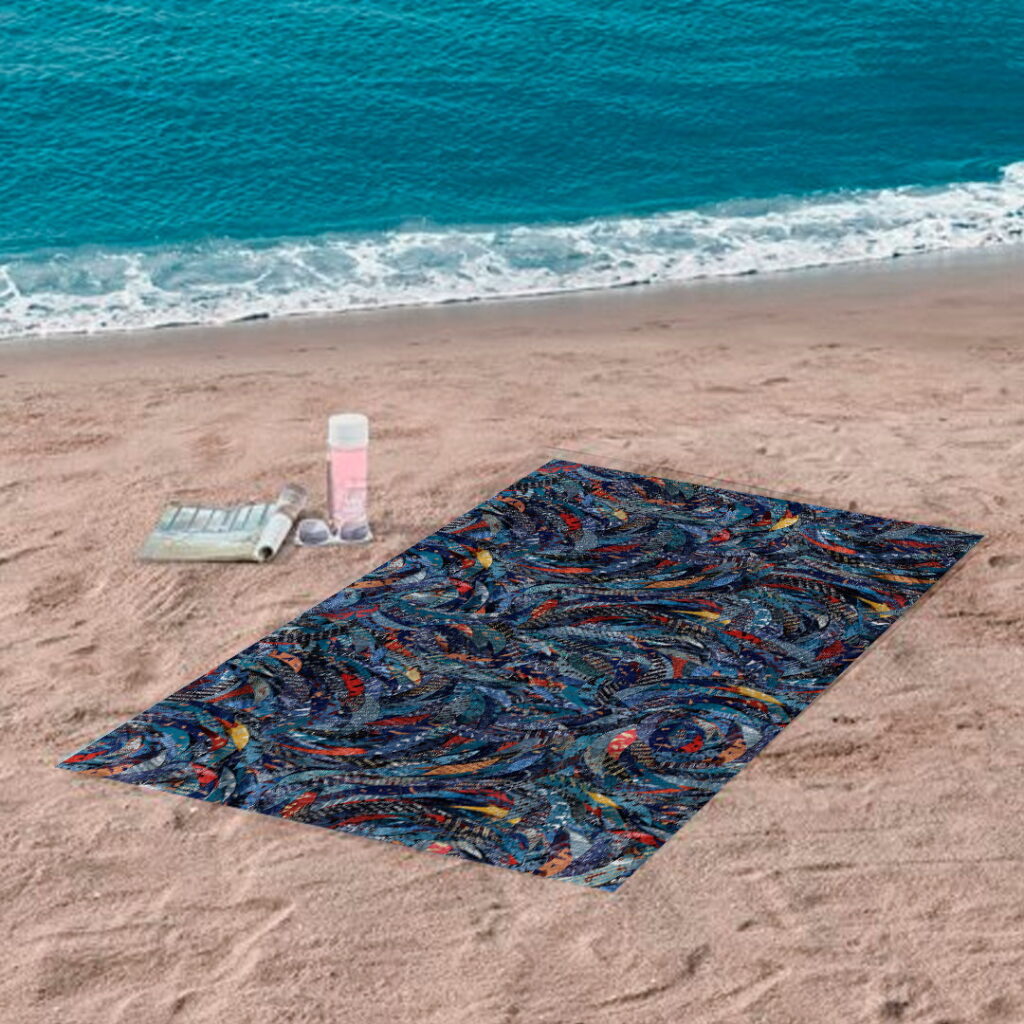 When you bring our artist designed beach towels on your vacation you will ALWAYS be able to find your spot on the beach or at the park. These show stoppers are designed using stunning details of Deborah Kruger's eco-art. Our large 36″x72″ microfiber beach towels are made in the USA.
12 Designs to choose from!
Our Weekender totes have eye-catching and completely unique designs based on the eco-artwork by Deborah Kruger. These totes are sturdy, spacious, and have strong, durable cotton straps for maximum comfort. You can fit everything you need for a beach or vacation day.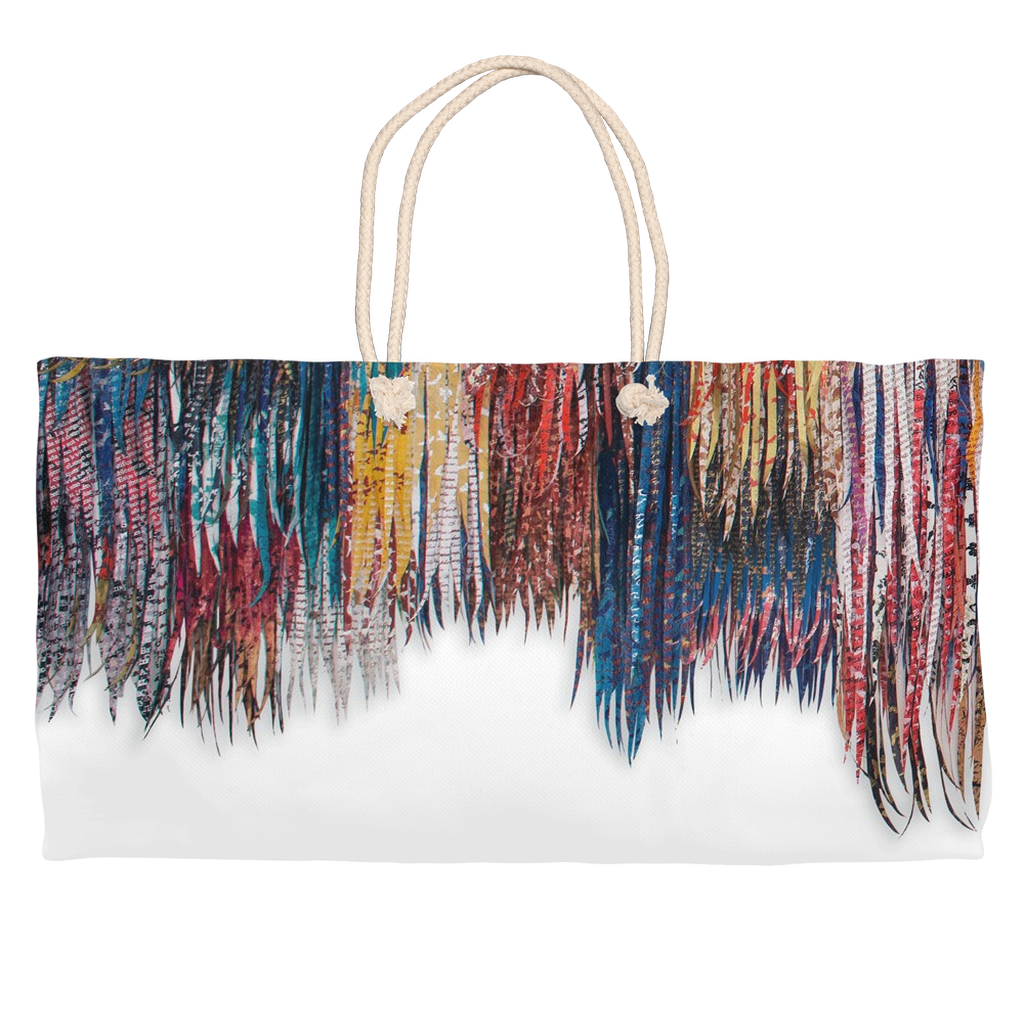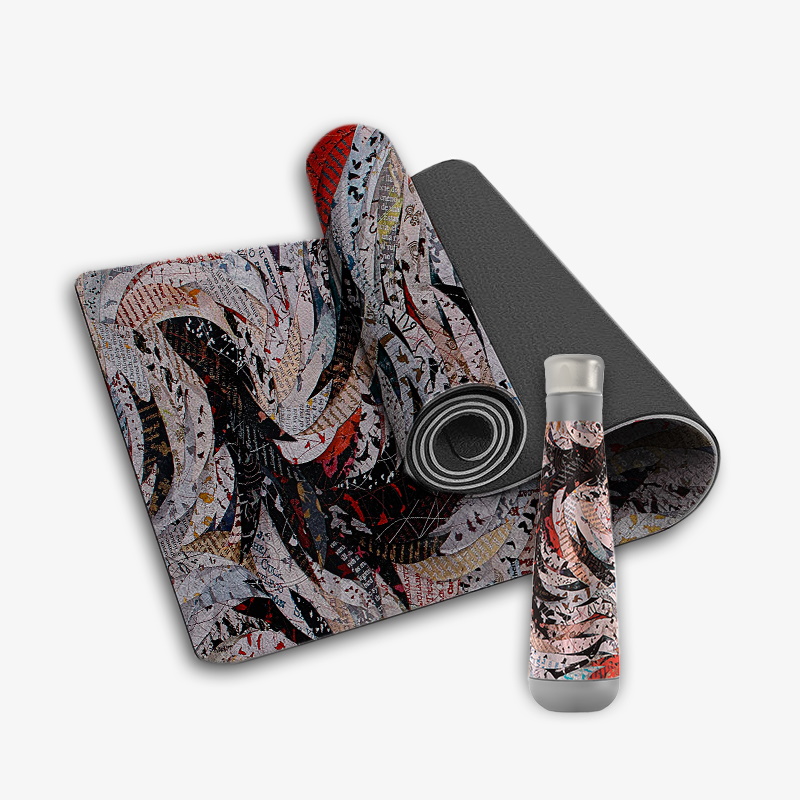 As a lifelong yogi, I am excited to present my artwork on a yoga mat. You will have the most unique mat in your class! Sheared microfiber polyester face with black back that increases grip as you sweat. Reverses to an anti-slip natural rubber padding that maintains flatness perfectly – will not bunch up or bend.
Are you drinking enough? Probably not. Consider reminding yourself by ordering one of our sleek new 16 oz peristyle stainless steel water bottles. We have four designs to offer using details from Deborah Kruger's artwork. Find one design that you love and drink up!
Time at the beach maskless this summer feels incredible! But remember, they may still be required in local restaurants and stores. Why not look awesome as long as you are wearing a mask? Have fun and match them with your beach towel or weekender bag! Outside layer is made out of 100% polyester water-resistant fabric, the inner layer is made from 100% water-absorbent cotton. The elastic loops are made of polyester and spandex and the o-rings are made out of silicone.